The 428SROZ Series chain offers a value-priced O-Ring chain that will not be compromised on quality or durability. Featuring the same high-quality craftsmanship that EK Chains puts into their entire product line.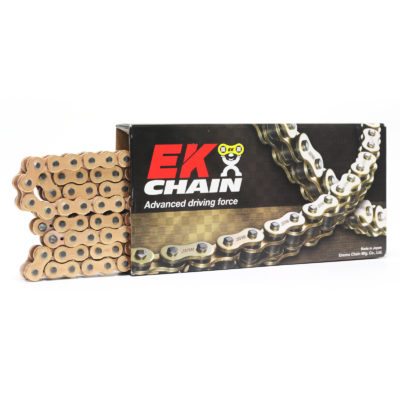 14-428SROZ11-136
EK 428 Gold O-Ring Chain 136 Link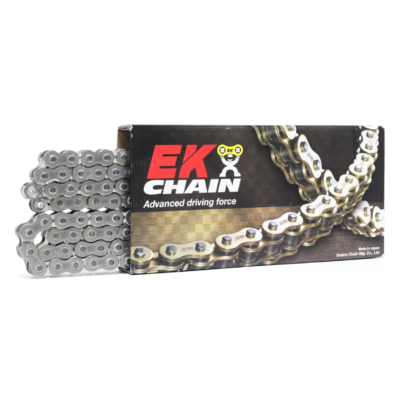 14-428SROZ-136
EK 428 Chrome O-Ring Chain 136 Link
428SHDR
High-Performance Race Chains
The 428SHDR chain range is one of the most elite 85cc motocross specific chains on the market. Now almost any minibike rider can benefit from our race winning product line.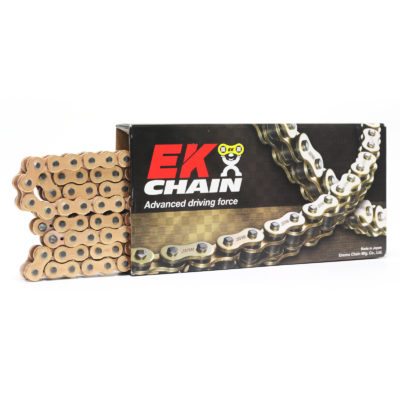 14-428SHDR11-136
EK 428 Gold Race Chain 136 Link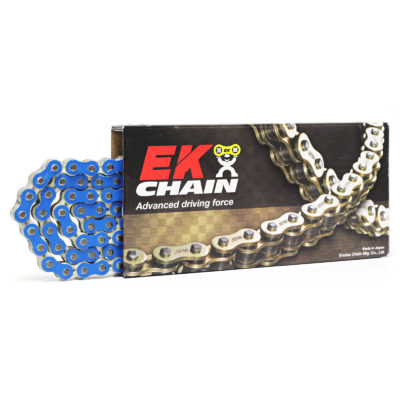 14-428SHDR03-136
EK 428 Blue Race Chain 136 Link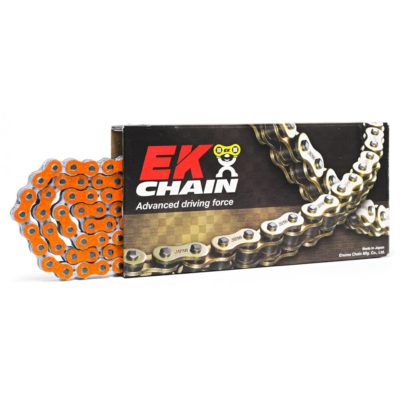 14-428SHDR07-136
EK 428 Orange Race Chain 136 Link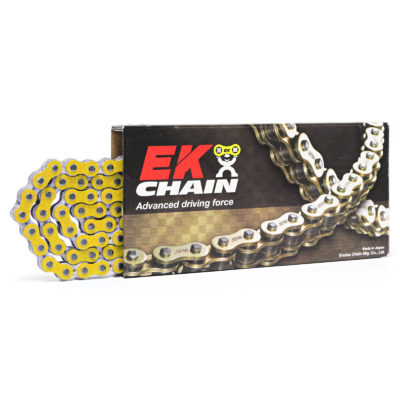 14-428SHDR05-136
EK 428 Yellow Race Chain 136 Link