14-525SROZ2-124
EK 525 O-Ring Chain 124 Link
The ultimate motorcycle chain!
SRX2 Series chains are extremely great value for any street or off-road machine. The SRX2 Chain features lightening holes for reduced friction and a Quadra X-Ring (QX-Ring) design to increase chain life. EK Chains QX-Rings are proven to last 2x longer than a standard O-Ring chain.
Available in:
520, 525 and 530 Pitch.

Specialised plate design.
By minimising the clearence between the plates, EK Chains have improved stillness and saved weight.
14-525SRX2-124
EK 525 QX-Ring Chain 124 Link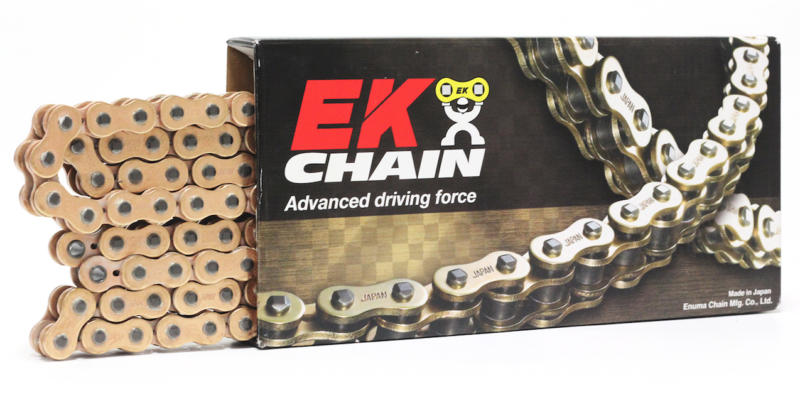 14-525SRX211-124
EK 525 QX-Ring Gold Chain 124 Link